Building Self Esteem
Develop your Self Esteem using proven techniques that convert Wimps into Warriors!
No longer will you feel humiliated, fearful or worry about what others think of you. Walk into new situations with self-respect, confidence and consistent courage. You can be powerful this audio presentation of "Building Self Esteem" will show you how.
Packed with 2 hours of information Start building self esteem now with this audio presentation on your choice of 2 audio Cassettes or 2 CDs.
*Free Seminar Offer*
Order the entire "Lifeskills Series " Set and receive all five Seminars for the price of four. More info

$29.95
Buy it on CD
Or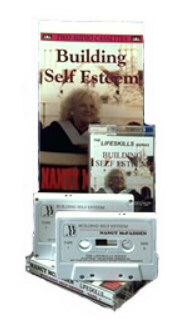 $24.95
Buy it on Cassette